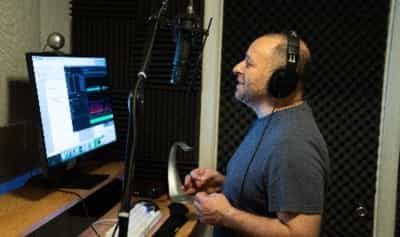 Unleash Your Voice-Over Skills and Help Bring Clients' Stories to Life
As a freelance voice-over artist, you have the potential to captivate and engage audiences with your unique talent. Join the team at CUSTOMtronics, where you'll become a hero for our clients' stories, delivering memory-making in-store media experiences.
Join the CUSTOMtronics Movement
At CUSTOMtronics, we believe in the power of voice-over artists to bring clients' content to life. As part of our team, you'll enjoy:
Collaborating with a fun and versatile group of artists to bring your voice to life.

Working on fast-paced projects where every assignment is completed right the first time.
Be a Hero for Your Clients' Stories
Join our community of talented freelance voice-over artists and take your skills to the next level. Apply now to become a part of the CUSTOMtronics team, where we are dedicated to serving our clients and helping bring their stories to life.
Submit Your Voice-Over Samples Today!