Discover the CUSTOMtronics Legacy: Over 50 Years of Excellence
Unlock the secret behind our five decades of success in custom A/V solutions. It's not just about technology; it's about a commitment to your unique needs and an unwavering focus on quality service.
Our Unique Approach
The CUSTOMtronics Difference: Service with a Servant's Heart
At CUSTOMtronics, we believe that true success lies in serving our clients with a servant's heart. Our team of experts, in-house and trusted partners, work tirelessly to bring your vision for in-store media to life. From installation to maintenance, and everything in between, we are dedicated to providing the highest quality services and solutions to exceed your expectations. Whether it's music, video, or any other in-store media need, we have you covered, always putting your needs first.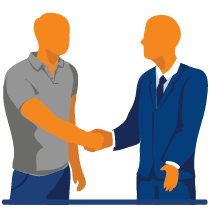 A One-Stop Shop for All Your In-Store Media Needs
When you partner with CUSTOMtronics, you're not just getting a service; you're gaining a dedicated team committed to your business's success. From the first consultation to ongoing support, we offer a full spectrum of in-store media solutions that make your customer experience seamless and memorable.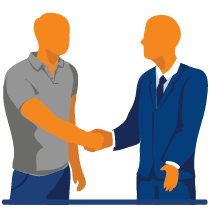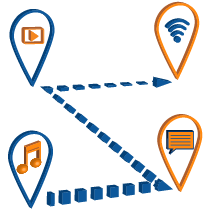 The Best Technology, Tailored to Your Needs
At CUSTOMtronics, we're not just about technology; we're about crafting unforgettable experiences. Imagine your brand amplified through custom music playlists, interactive touch panels, in-store video commercials, and sensory integrations. We offer innovative solutions that not only meet your current needs but are also designed to adapt to future trends, ensuring you're always a step ahead.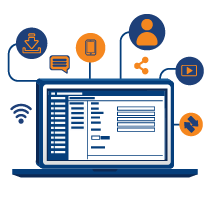 A Servant's Heart at the Core of Our Approach
When you choose CUSTOMtronics, you're not just a client—you're family. We stand by you through thick and thin, committed to helping you outshine even your toughest competitors. Your unique value proposition is our guiding star as we tailor audio and visual solutions to deepen your connection with customers. Together, we'll innovate and adapt, ensuring your brand remains ahead of the curve.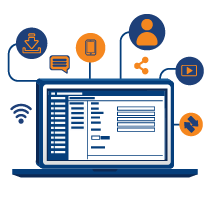 Testimonials
Real stories from satisfied partners
"Our system was completely down, and your understanding of the system allowed us to get it back up in minutes."
"Finally, I'm actually getting real service."
"This is the most professional installation in years. I sent pictures throughout my team, showing what a good job looks like."
Experience the Servant's Heart Approach Today
Ready to elevate your business with a partner who puts you first? With CUSTOMtronics, you're not just another client; you're part of our family. We're committed to your success, offering tailored solutions that align with your unique needs. Don't settle for less—experience the CUSTOMtronics difference today.