CUSTOMtronics: A Different Kind of Technology Company
Discover why CUSTOMtronics has been the go-to for custom audio and video solutions for over 50 years. Our commitment to putting your needs first sets us apart and guarantees a positive experience.
Discover the Unique Approach that Sets Us Apart
The Servant's Heart Approach to Custom Audio and Video Solutions
At CUSTOMtronics, we believe that true success lies in serving our clients with a servant's heart. Our team of experts, in-house and trusted partners, work tirelessly to bring your vision for in-store media to life. From installation to maintenance, and everything in between, we are dedicated to providing the highest quality services and solutions to exceed your expectations. Whether it's music, video, or any other in-store media need, we have you covered, always putting your needs first.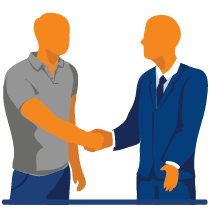 A One-Stop Shop for All Your In-Store Media Needs
From installation to maintenance and everything in between, CUSTOMtronics provides a comprehensive solution for all your in-store media needs. Our team of experts and trusted partners offer a wide range of services, including music and video solutions, digital signage content creation, branded music channels and playlists, and much more. With our one-stop shop approach, you can trust us to take care of all your in-store media needs, from start to finish.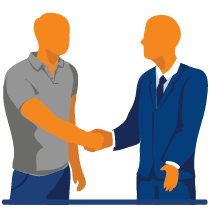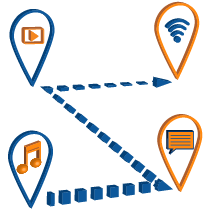 The Best Technology, Tailored to Your Needs
Our team stays up-to-date on the latest technology and solutions to ensure that we can provide you with the best in-store media options. Whether you're looking for basic PA systems or cutting-edge digital signage, we have you covered. Our experts will work closely with you to understand your specific needs and tailor our solutions to fit your unique requirements. With CUSTOMtronics, you can expect the best technology, tailored to your business.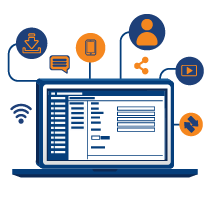 A Servant's Heart at the Core of Our Approach
Our commitment to innovation drives everything we do at CUSTOMtronics. As experts in in-store media, we stay ahead of the curve with the latest technologies and solutions to give you the best experiences and help connect you with your guests. We constantly improve and enhance our offerings and work closely with clients to meet their evolving needs. Our dedicated team is focused on delivering top-notch customer service and taking your in-store media to the next level, always pushing forward with new systems, services, and cutting-edge content.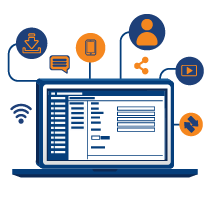 Testimonials
What clients say about us
"Our system was completely down, and your understanding of the system allowed us to get it back up in minutes."
"Finally, I'm actually getting real service."
"This is the most professional installation in years. I sent pictures throughout my team, showing what a good job looks like."
Experience the Servant's Heart Approach Today