Solutions
Elevate Your Customer's Experience with On-Hold Music & Messaging Solutions
Create a positive and memorable experience for your customers with custom on-hold music and messaging from CUSTOMtronics. Our solutions can be tailored to fit your brand and promote your products or services, elevating your customer's experience and improving their satisfaction.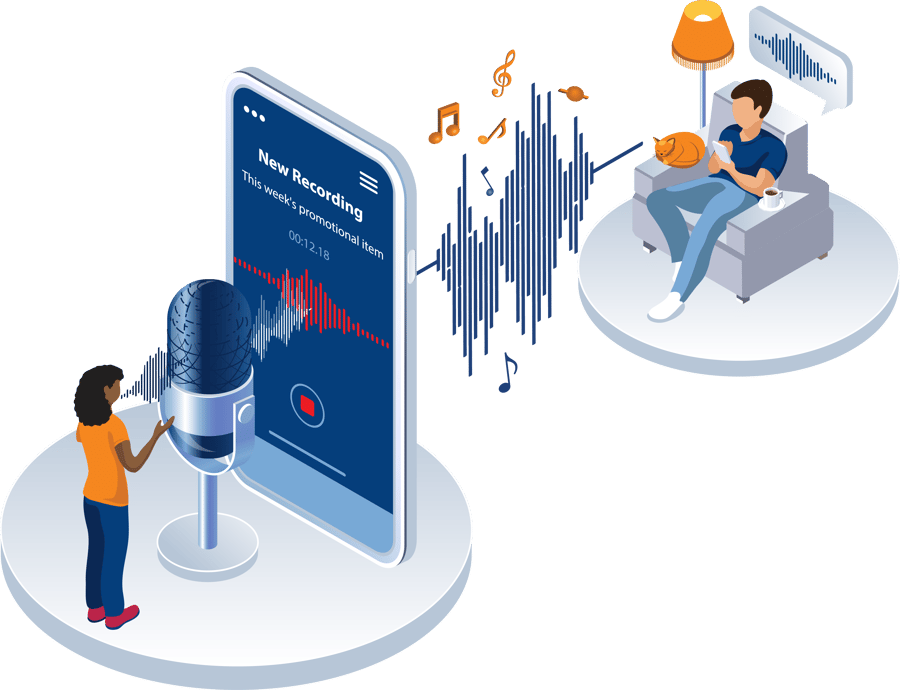 Customer-Focused On-Hold Solutions
Enhance Your Customer's Experience with Our Customer-First Approach
At CUSTOMtronics, we believe in putting our customers first in everything we do. Our on-hold music and messaging solutions are no exception. Our team of experts will work with you to create a customized experience that fits your brand and enhances your customer's overall phone experience. With our customer-first approach, you can rest assured that your customers will feel appreciated and valued while they are on hold.
Testimonials
What our clients say about us
"They showed such a dedication to helping me understand the process and truly making sure everything was set up the best possible way. It was great working with Customtronics!"
"Our system was completely down, and your understanding of the system allowed us to get it back up in minutes."
"Thank you for your attention to detail and our schedule; I'm glad we changed to your company."
Create a Seamless Music Experience
Select the music path to enhance your customer's phone experience

On-Hold Music
Bring your in-store music experience to your phone lines with our customizable on-hold music. Choose the music that aligns with your brand and enhances your customer's experience.

Music Licensing
Let us handle the licensing, so you can focus on creating the perfect on-hold music experience. We work with all major music labels to simplify the process.
Boost Customer Satisfaction with Messaging
Improve Your Customer's On-Hold Experience with Custom Messaging
Transform your customer's on-hold experience with personalized messaging solutions. Our professional voice talent and in-house experts work together to craft a seamless and customized experience that aligns with your brand. With our help, you can set the tone for the call, reassure your customers, and even offer upsell opportunities during their wait time. Request samples and talk to your personal account representative to learn more about how we can elevate your customer's on-hold experience.
Make Your Customer's On-Hold Experience Count