Solutions
On-hold music & messaging: Setting the mood off right
Our on-hold music and messaging solutions can be customized to fit your business's branding and used to promote your products or services.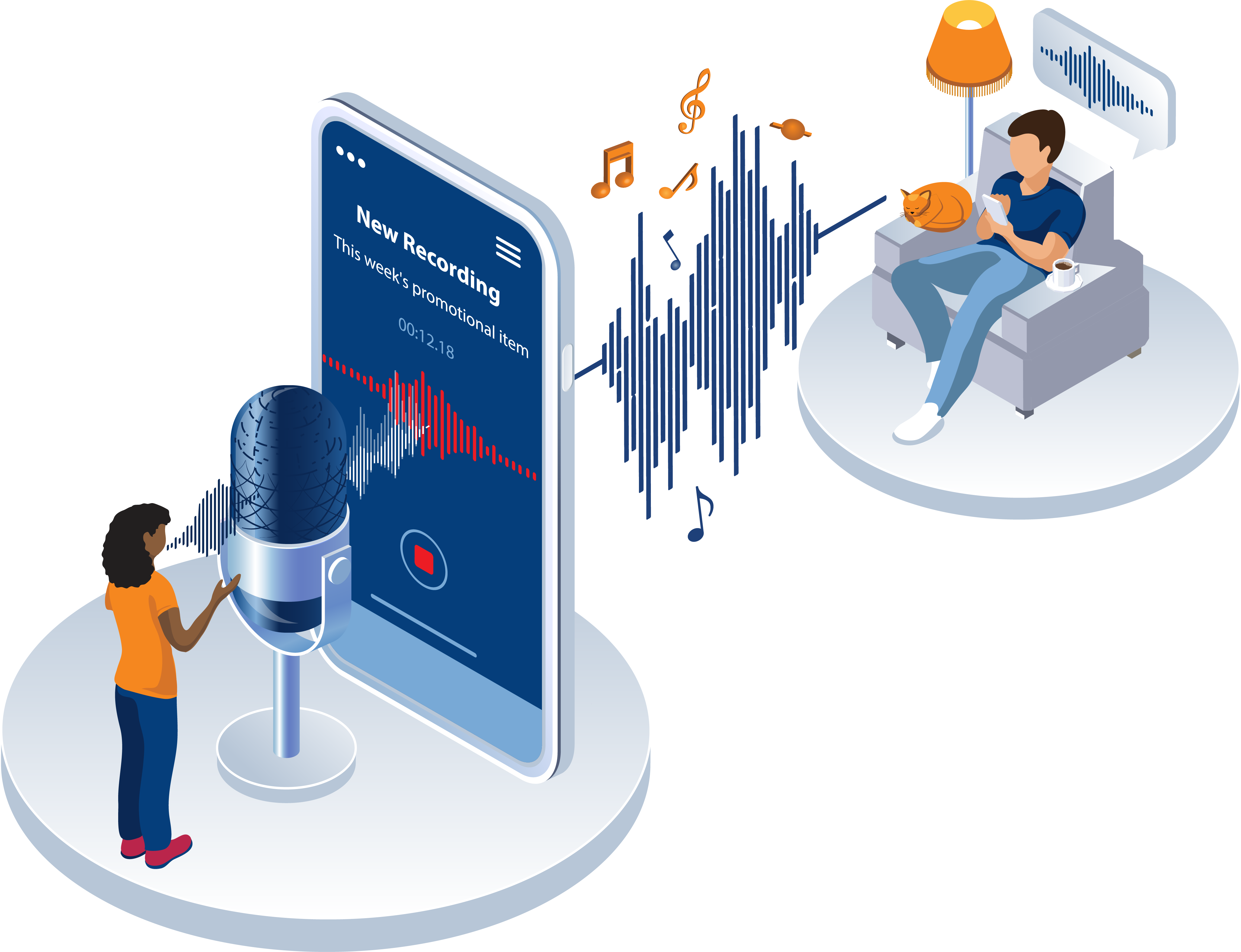 We Are Here To Serve You
How can your business provide a customer-centric experience?
When a customer calls your business, you want them to feel appreciated and valued. CUSTOMtronics can help to make this happen by providing customized on-hold music and messages. This will create a pleasant and productive experience for your customer and your inbound representatives. Instead of feeling frustrated while waiting on hold, your customers will have an enjoyable experience. This is the perfect way to set the right tone for any customer who calls your business.
On-Hold Music
Select the music path to enhance your customer's phone experience

On-Hold Music
Replicate your in-store music experience on your phone lines. You know your customers and you know how to enhance their experience with your brand.

Music Licensing
CUSTOMtronics works with all major music labels for licensing to simplify your music programming experience. If you're interested in a particular genre or channel, we can extend or expand that selection to your phone lines.
While your customer is waiting on hold, it is an excellent opportunity to provide relevant and timely on-hold messaging. This type of messaging can serve a variety of purposes, such as setting the tone for the upcoming conversation, reassuring the customer, or even presenting upsell opportunities.
To ensure that your on-hold messaging is delivered with a professional and engaging voice, CUSTOMtronics has access to top-quality voice talent who can provide a calming or invigorating delivery. Alternatively, if you prefer a more personalized approach, you can use your own in-house talent to record key messaging for your listeners. This can help to create a more personalized and cohesive customer experience. Overall, on-hold messaging is a valuable tool that can help improve customer satisfaction and engagement while they are waiting on hold.
Gowing Forward
One friendly call for all on-hold solutions & voice talent needs