On-Hold Solutions
Optimize Customer Wait Time with Custom On-Hold Solutions
Turn hold time into an opportunity with CUSTOMtronics. Boost customer satisfaction with tailored audio.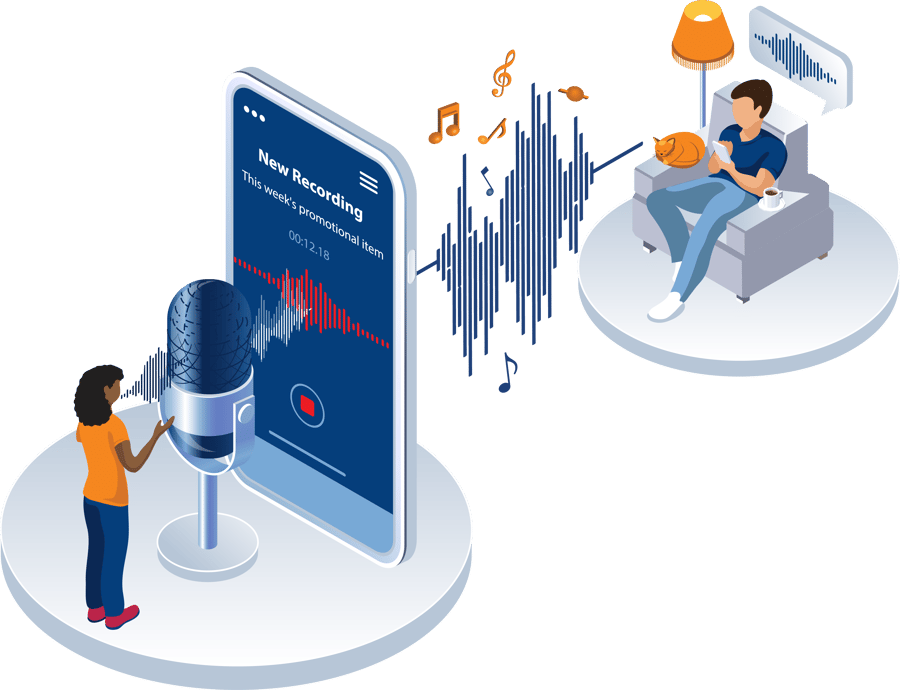 Your Investment, Our Commitment
Personalized On-Hold Solutions, Tailored to Your Brand
Your Personal Account Representative (P.A.R.) ensures that your on-hold music and messaging are more than just background noise—they're an extension of your brand. With our dedicated support, you can focus on your core business, knowing your on-hold experience is in expert hands.
Real Stories, Real Impact
Hear What Our Clients Are Saying
"They showed such a dedication to helping me understand the process and truly making sure everything was set up the best possible way. It was great working with Customtronics!"
"Our system was completely down, and your understanding of the system allowed us to get it back up in minutes."
"Thank you for your attention to detail and our schedule; I'm glad we changed to your company."
Design a Seamless On-Hold Experience
Pick the Ideal Music to Elevate Your Customer's Phone Journey

Tailored On-Hold Music
Extend your brand's audio identity to your phone lines. Select from a variety of genres and moods to create an on-hold atmosphere that resonates with your customers.

Hassle-Free Music Licensing
Forget the complexities of music licensing. We collaborate with major music labels to ensure a seamless and legal on-hold music experience, leaving you free to focus on your business.
Create a meaningful on-hold experience with our custom messaging solutions. Our skilled voice talent and in-house team collaborate to craft messages that not only align with your brand but also engage your customers. Use this time to reassure, inform, and even upsell, all while improving the customer's overall experience. Your Personal Account Representative (P.A.R.) is ready to provide samples and guide you through the process.
Your Brand, Your Sound
Make Every Call Count with CUSTOMtronics On-Hold Solution
Our on-hold music and messaging solutions are more than just fillers; they're strategic tools designed to engage your customers and reflect your brand's unique identity. With the dedicated support of your Personal Account Representative (P.A.R.), make every call an opportunity to leave a lasting impression.