Solutions
Your Vision Brought to Life - Audio & Video System Solutions
Our customer-first approach means that we partner with you to bring your vision to life. From design to installation and ongoing maintenance, we work with you every step of the way to deliver an audio and video system that exceeds your expectations and stays on budget and schedule.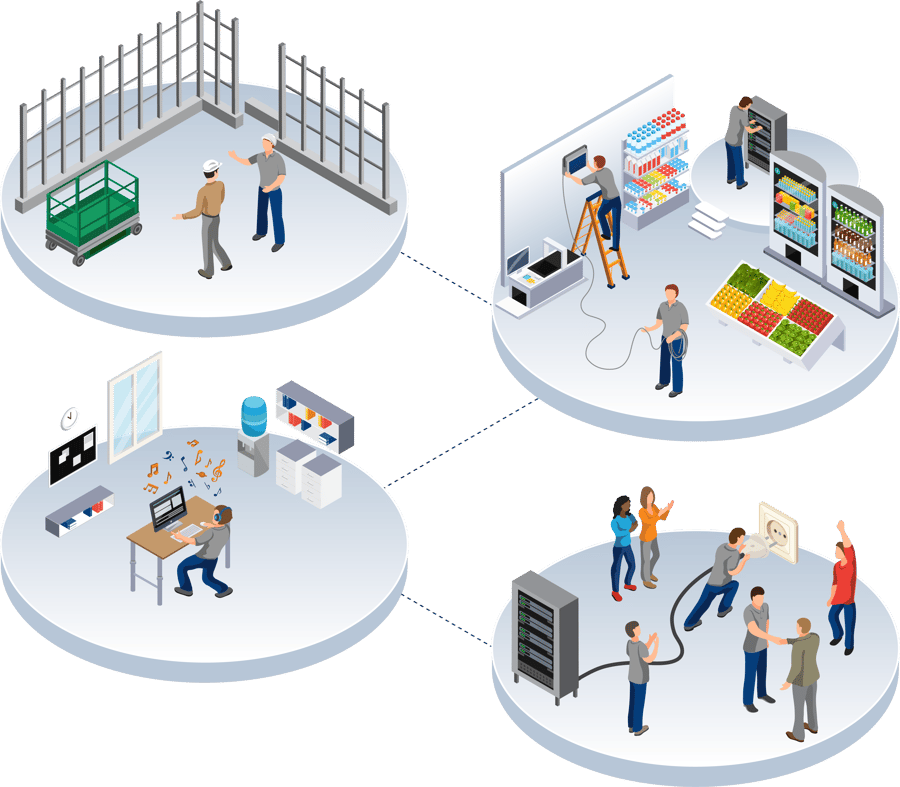 Get the audio and video system your business deserves
Get Quick and Reliable Solutions with Our Customer-First Approach
With our customer-first approach, you can count on quick response times, stateside customer support, and A/V systems designed and installed correctly, which minimizes the need for service calls down the road. Experience a seamless and elevated audio and video experience with our expert solutions.
Testimonials
What our clients say about us
"Thank you for your attention to detail and our schedule; I'm glad we changed to your company."
"They showed such a dedication to helping me understand the process and truly making sure everything was set up the best possible way. It was great working with Customtronics!"
"This is the most professional installation in years. I sent pictures throughout my team, showing what a good job looks like."
Take the First Step to Elevating Your In-Store Experience
Schedule a walk-thru of your business with us
Together, we'll design and implement a technology solution that fits your schedule and budget
Let us handle the details while you focus on what you do best, creating an exceptional in-store experience for your guests and employees
CUSTOMtronics will be your ongoing support, helping you maximize your in-store experience as your needs grow
Experience the difference with CUSTOMtronics, your dedicated partner in elevating your in-store experience.
Get a Custom Audio & Video System Solution Today!