Comprehensive A/V Solutions
Your Vision, Our Expertise: Custom Audio & Video Systems
From retail to healthcare, discover how our tailored A/V solutions can create a lasting impact. Your Personal Account Representative (P.A.R.) ensures a seamless experience.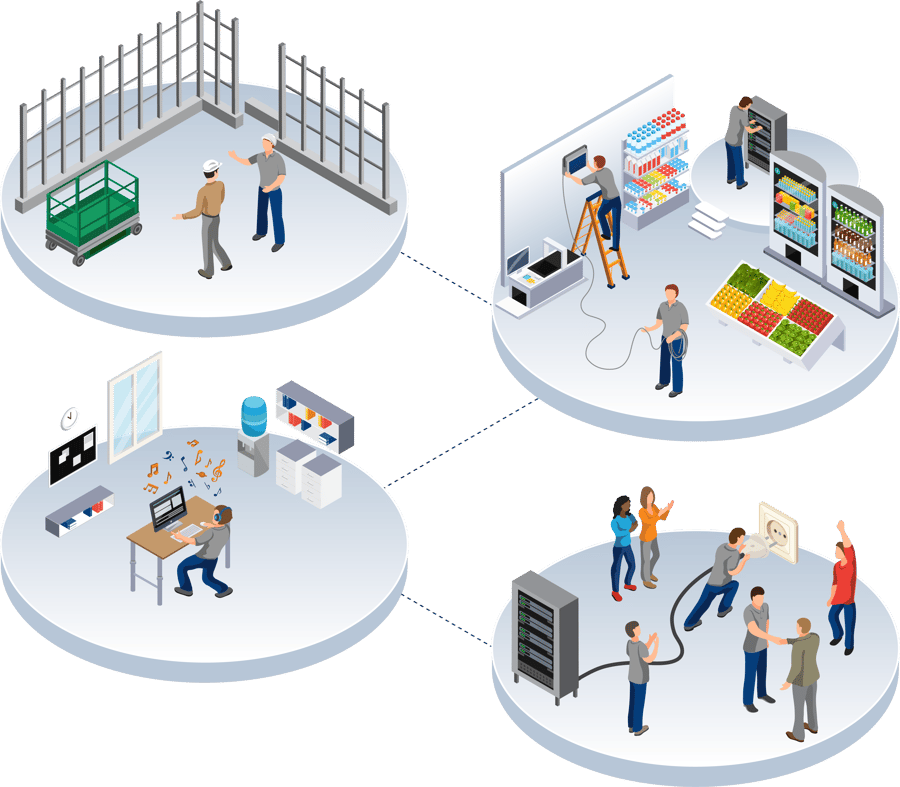 Personalized Service, Unmatched Expertise
Experience the CUSTOMtronics Advantage in A/V
Your Personal Account Representative (P.A.R.) is your dedicated point of contact, overseeing all aspects of your A/V project and maintaining constant communication with your Point of Contact (POC). Benefit from timely and tailored service that ensures your audio and video systems are optimized to meet your unique needs.
Client Voices
Hear What Our Satisfied Clients Have to Say
"Thank you for your attention to detail and our schedule; I'm glad we changed to your company."
"They showed such a dedication to helping me understand the process and truly making sure everything was set up the best possible way. It was great working with Customtronics!"
"This is the most professional installation in years. I sent pictures throughout my team, showing what a good job looks like."
Your Journey to Exceptional A/V
Four Steps to a Seamless In-Store Experience
Begin with a comprehensive walk-thru of your business premises.

Co-create a technology solution tailored to your schedule and budget.

Leave the intricate details to us, freeing you to excel in your core business.

Count on CUSTOMtronics for ongoing support, ensuring your in-store experience evolves with your needs.
Start Your A/V Journey Today